Probation Revoked for Defendant Who Changed His Residence without Notifying His Probation Officer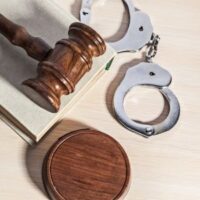 In the case, People v. Jones, the defendant was charged with domestic battery after striking a household resident on the head. He was given 12 months probation for the offense. As part of his probation, he was required to report any change of address to the probation officer in charge of his case. He failed to do so and his probation was revoked. He appealed the decision and the appellate court upheld the revocation of his probation.
The defendant was issued a plea deal for the domestic battery charge in February of 2021. If he pleaded guilty to the charges, he would get 12 months probation as opposed to serving prison time on the charge. However, the defendant failed to report a change in residence to his probation officer, and the state moved to revoke his probation in December 2021.
Domestic battery charges in Champaign, IL 
Domestic violence and domestic battery are two charges that are taken very seriously by prosecutors in Illinois. The charge can be filed either as a misdemeanor or as a felony under Illinois state law. In the aforementioned case, the charges were filed as a class-4 felony. According to Illinois law, a defendant can commit domestic battery in one of two ways:
Causing bodily harm to any member of the household
Making physical contact with any member of the household in an insulting or provoking manner
A family member or household member includes any of the following individuals:
Anyone related to you by blood or by marriage
A spouse or former spouse
Anyone you have children with
Anyone you are dating or were dating
Those who currently live with you or lived with you in the past
In the case mentioned above, the defendant had children with the victim.
Domestic battery is charged as a misdemeanor for the first offense. A second offense results in a class-4 felony charge against the defendant. In the case mentioned above, the defendant had already faced a misdemeanor charge of domestic battery. He was charged with a subsequent class-4 felony. On a misdemeanor charge, the longest period of time you can spend in jail is one year. A class-4 felony calls for a sentence of anywhere between 1 and 3 years. In this case, the defendant was given probation on the charges of felony domestic battery. He violated the terms of his probation by failing to report a change of address to his probation officer. His probation was revoked and now he will face a prison sentence on the charges.
Talk to a Champaign, Illinois Probation Violation Attorney Today 
If you have been charged with a violation of your probation, you will likely face a stiff penalty in the form of prison time. Call the Champaign criminal lawyers at Patel Law, PC today and we can help you fight the charges together.