Lyft Sued By Mother Of Driver: Did They Know About Robberies?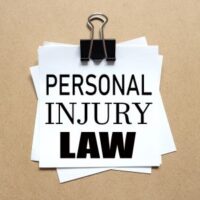 The mother of a Lyft driver who was shot and killed by an armed robber has filed a lawsuit against the rideshare company. The mother claims that the rideshare company's dispatcher knew that there were multiple armed robberies in the area and that the robber was targeting rideshare drivers. That information never made its way to the driver who was attacked and killed. The shooter is facing charges of first-degree murder. He used his mother's phone to arrange the rides. The victim's mother has also named the shooter's mother in the lawsuit saying that she should have known what her son was doing that day.
The allegations against Lyft need to be specific for the case to be successful. If Lyft knew about robberies in the area and dispatchers failed to alert drivers, then a case can be made that Lyft allowed the driver to enter a dangerous situation without warning when they had a duty of care to ensure the driver was at least informed.
The case is complex because we have to know what Lyft knew and when they knew it. If Lyft was aware of the robberies, had a chance to alert the driver, and failed, then the plaintiffs will start digging into what happened. A determination will be made as to what Lyft's policy is toward alerting drivers.
The plaintiff's argument 
The plaintiffs contend that Lyft had ample time to warn their drivers and instead, allowed a young man who was saving money to earn his veterinary degree to drive into danger. If they can establish that Lyft was aware of the robberies, they can win this case. The family will be able to file a wrongful death lawsuit against Lyft and recover damages on the basis of a loved one's death.
The defense argument
 The defense will likely claim that they either did not know about the robberies or did not have sufficient time to alert the driver. That may end up being true. The plaintiffs will have to establish a timeline of events and establish (at minimum) that Lyft could have known that robberies were taking place in the area had they been doing what they were supposed to be doing. So, at minimum that would be an allegation that could proceed to trial. At this point, we don't know what Lyft knew or if they could have known it at all. But if the plaintiff wants to know the answer to those questions, then they will have to file a lawsuit against Lyft and force them to respond to the allegations. If successful, Lyft will have to pay this family for its failure and revisit their policies on driver safety.
Talk to a Champaign, IL Personal Injury Lawyer Today 
Patel Law, PC represents the interests of residents who have been injured by negligent companies or individuals. Call our personal injury lawyers today to schedule a free consultation and learn more about how we can help.
Source:
wgntv.com/news/illinois/illinois-mother-files-wrongful-death-lawsuit-against-lyft-others/