Can Illinois Nursing Homes Enforce "Unconscionable" Arbitration Agreements?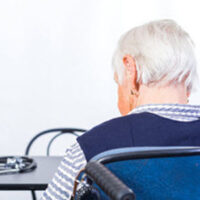 As nursing home abuse and neglect claims continue to rise in Illinois, more and more facilities attempt to avoid the traditional legal process by forcing their residents–and oftentimes, their family members–to agree to "binding arbitration" as a condition of admission. Arbitration basically means a resident and their family forfeits their right to sue a nursing home and instead requires them to submit their claims to arbitration. The problem is that arbitration often contains far fewer legal and procedural safeguards for plaintiffs than the Illinois court system–which is precisely why nursing homes are so eager to compel it in the first place.
Illinois Judge Refuses to Enforce "Agreement" Limiting Deceased Nursing Home Resident's Estate to Just $250,000 in Damages
Fortunately, even if a nursing home resident was compelled to sign an arbitration agreement, an Illinois judge can invalidate the contract if the terms are deemed "unconscionable." This actually happened in a recent Illinois case, Turner v. Concord Nursing and Rehabilitation Center, LLC. Here, a state appeals court agreed with a trial judge's refusal to enforce an arbitration agreement against the estate of a now-deceased nursing home resident.
The deceased resided at the defendant's nursing home for just over four years. During this time the deceased was also hospitalized on numerous occasions. After returning to the nursing home following the partial amputation of his leg, the deceased was "presented" with a 120-page re-admission form, which included a 3-page arbitration agreement. Among other terms, the agreement limited the deceased's potential recovery in any claim to $250,000 and barred him from seeking legal fees or punitive damages.
Three days later, the deceased's niece, acting under her uncle's power of attorney, sued the defendant for nursing home abuse and neglect under Illinois law. The lawsuit alleged it was the nursing home's negligence that had led to the amputation of her uncle's leg in the first place. A few weeks later, the deceased passed away. The niece, now the administrator of her uncle's estate, amended her lawsuit to include a wrongful death claim.
The defendant moved promptly to enforce its purported arbitration agreement. As previously mentioned, the trial court refused to do so. On appeal, the First District agreed with the lower court that the arbitration agreement was both procedurally and substantively unconscionable under Illinois law. The procedural unconscionability referred to the fact the deceased, in his substantially weakened state, was given a 120-page packet that he was told he needed to sign without even speaking to an attorney first. As for the terms of the agreement itself, the First District said limiting the victim's potential damages to just $250,000 and forbidding an award of attorney fees if he prevailed was substantively unconscionable.
Contact Illinois Nursing Home and Abuse Attorney Baku N. Patel Today
Nursing homes will not hesitate to employ every legal tactic at their disposal to avoid financial responsibility when a resident is seriously injured or killed due to the facility's negligence. You do not have to accept this. If you, or someone in your family, needs legal advice from an experienced Champaign nursing home abuse lawyer, contact Patel Law, PC, today to schedule a free case evaluation.
Source:
scholar.google.com/scholar_case?case=15284354641574064101