Can I Receive Jail Time For A First-Time DUI Offense?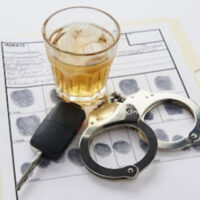 Not all DUI offenses are prosecuted the same in Illinois. There are a number of factors that can turn even a first offense into a felony punishable by serious prison time. Illinois law refers to these more serious cases of drunk driving as "aggravated" DUIs.
One example of this is an "aggravated DUI resulting in great bodily harm." As the description suggests, this refers to a situation where a person is under the influence of alcohol (or drugs) and causes a car accident that results in bodily harm, permanent disability, or disfigurement of another person. The victim can be a passenger in the defendant's car or anyone else directly injured by the accident, such as another driver or a pedestrian.
Aggravated DUI resulting in great bodily harm is a class 4 felony in Illinois. In practical terms, this means a conviction carries a potential sentence of between 1 and 12 years in state prison. A judge can, however, sentence the defendant to a term of probation instead.
Illinois Judge Sentences Man to 18 Months in Prison for Aggravated DUI That Injured Passengers
It is important to understand that even if a person has no prior criminal record, that alone is no guarantee of a light sentence for a first-time felony DUI conviction. A recent decision from the Illinois Fourth District Appellate Court, People v. Palzer, provides a helpful illustration. This case began in November 2020, when police responded to a report of a single-vehicle crash.
The defendant was the driver of the vehicle in question. He told officers that he and three friends had left a party and that he drove the car off the road after swerving to avoid an animal. But the defendant also admitted to officers that he had consumed alcohol earlier in the evening.
Unfortunately, two of the defendant's passengers suffered serious injuries and required hospitalization. Officers subsequently arrested the defendant and charged him with felony aggravated DUI. A post-arrest test found the defendant had a blood-alcohol content of 0.20 percent, more than twice the legal limit in Illinois.
The defendant pleaded guilty to one count of aggravated DUI with great bodily harm. This was an "open" plea, so there was no prior agreement with the State's Attorney on a sentencing recommendation. The defendant asked for probation, citing his lack of any prior criminal record and his solid employment history. In contrast, the State's Attorney recommended some prison time, citing the harm to one of the victims, the need for "deterrence," and the defendant's abnormally high BAC.
The judge ultimately imposed a sentence of 18 months. The court saw "deterrence" as the major justification for a prison term. Among other things, the judge noted the defendant had not even started a recommended drug and alcohol treatment program–and in fact continued to use drugs and alcohol after his arrest. On appeal, the Fourth District found the sentence was an appropriate exercise of the trial judge's discretion.
Contact Illinois DUI Lawyer Baku N. Patel Today
As you can see, Illinois judges take DUI cases quite seriously, even when the defendant is a first-time offender. This is why it is important to work with an experienced Champaign DUI lawyer if you are facing any type of drunk driving charge. Contact Patel Law, PC, today to schedule a free case evaluation.
Source:
scholar.google.com/scholar_case?case=12535307223765917117